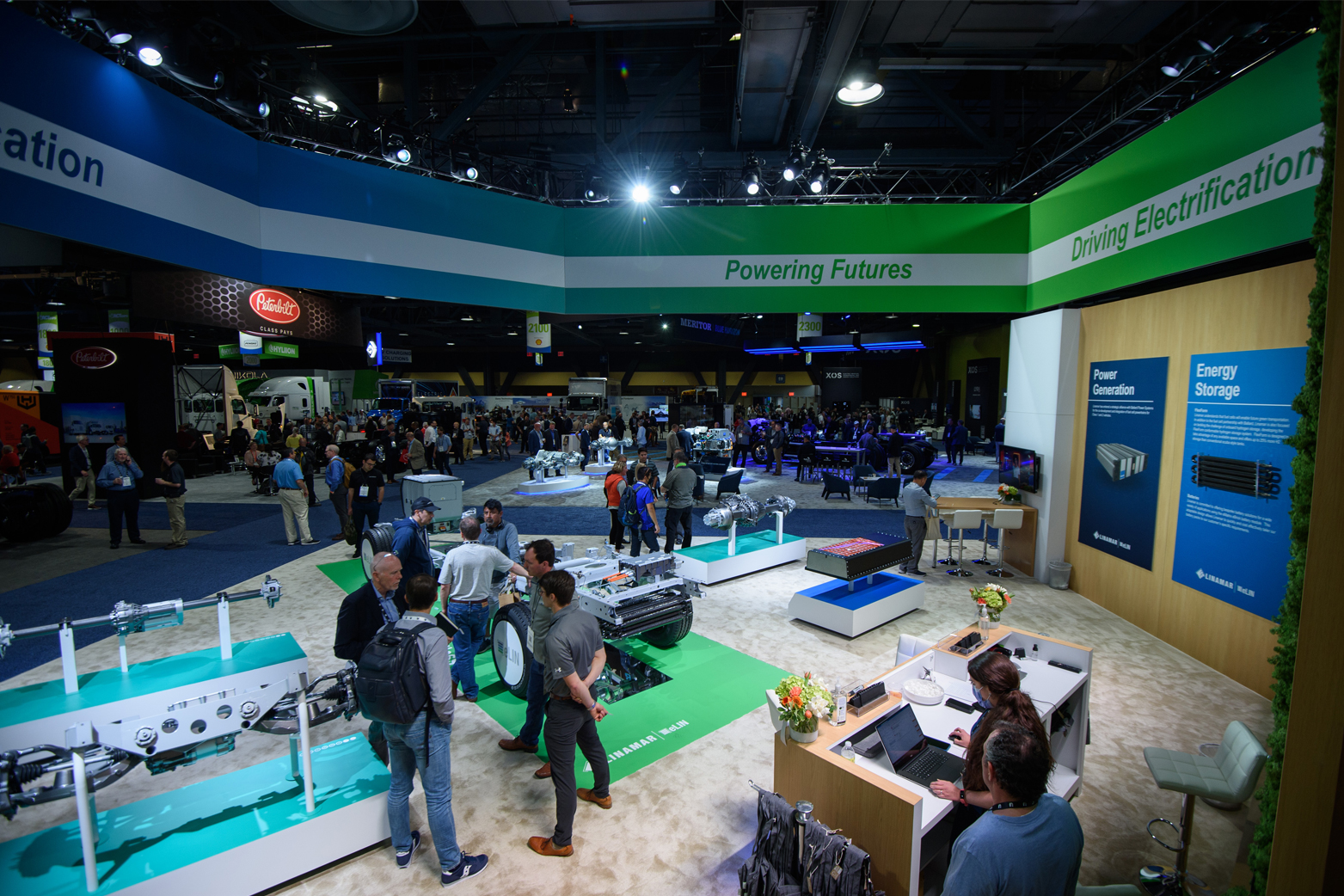 Factors to consider when designing your brand's tradeshow presence
by Leslee Faulkner, Director of New Business Development
On the tradeshow floor, standing out in a sea of exhibits can be a challenge. Human attention spans are shorter than ever, and one or two massive companies always seem to get the best spots on the floor and pull out all of the stops when creating experiences for showgoers. (We know because we get to design and build these over-the-top, no-holds-barred booths from time to time!)
But not every company has unlimited resources, and we'd argue that not every exhibitor should invest in a fancy, custom display. Cost, ROI, logistics, etc. should be considered when developing an effective plan for your tradeshow presence. What follows are a few key considerations to examine when investing in a custom display tradeshow booth.
Built-in experiences
Thanks largely to the digital devices that live in each of our pockets, society increasingly understands the value of experience. (For example, in the "experience economy" certain people are eschewing physical goods in favor of lived experiences.) And like all large-scale trends, these shifts are affecting tradeshow floors.
Forward-thinking brands are implementing exciting new tactics and technologies to connect with and engage audiences in new ways. (For example, check out a touchless interactive display we recently built for Kia that provided the user with tactile feedback in mid-air using ultrasonic sound waves.) Custom booth designs allow these kinds of engagements to be integrated into the brand story from the very start (rather than bolted on later in the project) helping engage customers and boost lead generation on the tradeshow floor.
Better lead generation
Custom booths can be designed with "self-serve" experiences in mind, where customers can find what they want to learn and sign up for more information without having to involve an employee on the floor. Prospects shouldn't have to wait to talk to a sales rep to access the information they want — and employees in the booth should feel free to engage deeply with high-value customers that want a personal touch. Furthermore, lead gen can be set up as part of an experience ("In order to participate, we'll need a few pieces of information") — which is infinitely more engaging than asking a prospect to fill out a form so that you can try to sell your products to them. When done right, integrated digital experiences can streamline your customer's experience while elevating the lead capture process.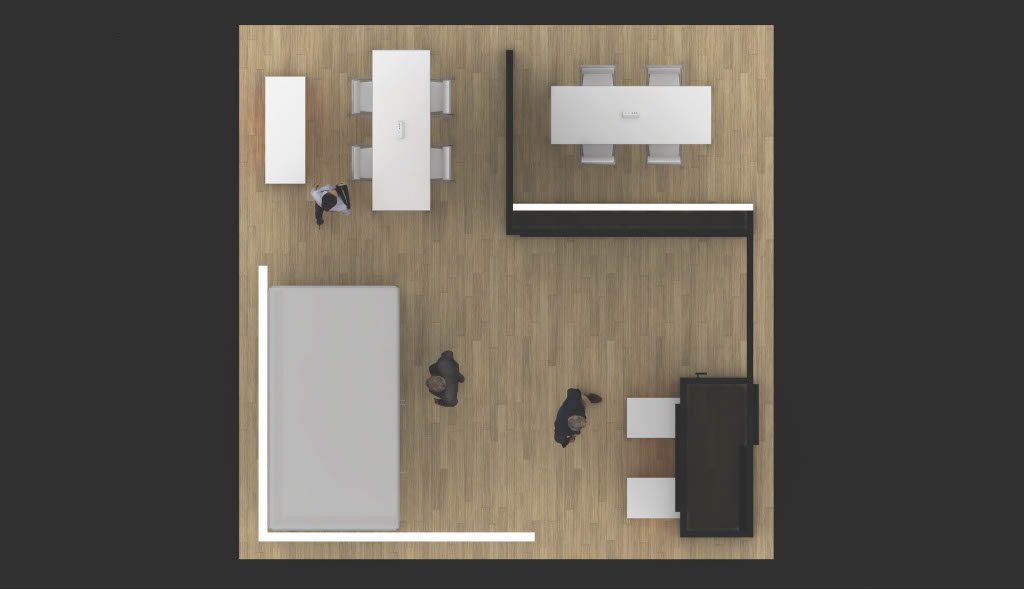 Flexibility and configurability
Many companies exhibit at a range of industry tradeshows, and not all footprints or show spaces are the same. For example, what do you do when your footprint goes from a square at one show to a rectangle at another (such as in the pics above)? In these cases, we often work to create a modular "kit" of parts for varying floor footprints or settings. A custom display can allow for more flexibility, efficiency and (ultimately) savings when the need arises to be able to reconfigure a display into different shapes and/or sizes.
Brand continuity
For mature, established brands, a custom booth provides opportunities to present a consistent brand presence in ways that a rented booth never could. When you create a custom trade show booth, you can design elements that reflect your brand's character or unique value proposition. If your company exhibits frequently, a consistent booth that clearly exudes your company's branding will lead to better brand recognition for show attendees.